Each Screensaver is available by clicking on the image and saving the image to your computer or phone. The White Alto Saxophone Screensavers/Wallpaper are HD - set to 16:9 for widescreens display. The Black Alto Saxophone Screensavers/Wallpaper are set for older style monitors - 4:3. We also have some Phone Screensavers to try! ALL FREE!! We offer a light and dark option so you can choose what is best for your icon display. Some will prefer the light image for wallpaper. The Download images are on the Saxophone.US server and open in a new window by simply clicking the pictures below. Merry Christmas!!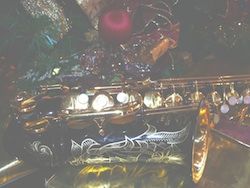 Click on the above Image - Opens in New Window
- Save As - Right Click your Screen - Save As Wallpaper
or Download Image as Wallpaper
Computer HD Screensavers for 16:9 Display - Christmas Sax Wallpaper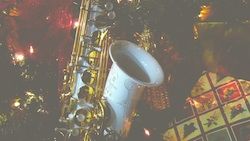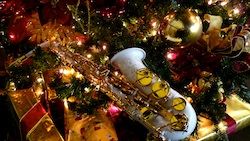 Greg Vail Music
PO Box 1661
Lake Forest CA 92609
gvSAXBOY@gmail.com
for email orders or to check on an order.
Christmas CDs available
Christmas the Hymns CD
- Smooth Jazz Christmas Music - Traditional Carols and Hymns
Is It Christmas Yet? CD
- Traditional Jazz Christmas Music - Holiday Classics and Christmas Carols
Christmas Hymns CD Cover -

The Smooth Jazz Christmas featured Music CD on Smooth Jazz Christmas dotcom!

Soprano Sax, Alto Saxophone and Flute on favorite Traditional Hymns of Christmas.
Buy -
Christmas The Hymns
-
$15.00
with free shipping!! Delivered to your door from Greg Vail Music.
ALSO AVAILABLE AT CD Baby - iTUNES - Amazon for download or CD Purchase.